At this point, it's the only question worth asking: Who will win Saturday's heavyweight world title bout between Deontay Wilder and Luis Ortiz at the MGM Grand Garden Arena in Las Vegas?
Wilder (41-0-1, 40 KOs), who holds the WBC world title, defeated Ortiz by 10th-round TKO in March 2018. Since then, Wilder has a split draw against Tyson Fury in December and a first-round KO over Dominic Breazeale in May.
Ortiz (31-1, 26 KOs) has recovered with three consecutive victories against Razvan Cojanu, Travis Kauffman and Christian Hammer.
---
Dan Rafael
ESPN.com
Wilder by KO
They're both great punchers, so either is capable of ending the fight with one shot at any time, as was the case in Wilder's dramatic, 10th-round knockout win in their 2018 fight. Having seen Ortiz in training camp, he is in superb shape, so an upset would not be a shocker. Wilder survived anxious moments in the seventh round of the first fight and might have to do it again, but I also like him to prevail again by knockout, maybe a couple of rounds sooner.
---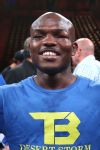 Timothy Bradley Jr.
ESPN boxing analyst/former champion
Wilder by KO
Wilder is a man on a mission, and Ortiz is a dreamer. It almost doesn't count. Ortiz looks good but is 175 years old. Ortiz's Christmas wish list states the following: Don't get knocked out by Wilder. Wilder wins by KO in SportsCenter Top 10-highlight fashion in less than six rounds.
---

Juan Manuel Marquez
ESPN Deportes boxing analyst/former champion
Wilder by KO
Ortiz has great boxing technique and fights very well at a distance. But Wilder possesses great power, a great punch combination and lots of aggressiveness.
---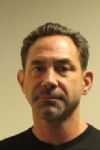 Mark Kriegel
ESPN boxing analyst
Wilder by decision/late KO
Ortiz seems to be in good shape. He's been reacquainted with his abs for the first time in a decade. He was a young man of 40 then. I'm happy for him. Wilder still wins, though. By late KO, or unanimous decision.
---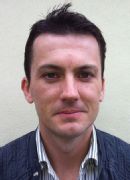 Nick Parkinson
ESPN UK
Wilder by TKO
Wilder will have too much youth, energy and power for Ortiz. Wilder would have to be very careless for this to go the other way, and with Tyson Fury in the pipeline, that seems unlikely.
---
Teddy Atlas
ESPN boxing analyst
Wilder by KO1
Ortiz gave his all in the first fight but came up short, and at 40, I cannot see him replicating another great effort. Right hands land on southpaws, and Wilder's will land early. Wilder ends the fight in the first round.
---
Nigel Collins
ESPN.com
Wilder by KO
Ortiz knows how to box and carries a big punch. He hurt Wilder and had him ready to go in the seventh round of their first fight but couldn't close the show. This time, look for Wilder to get the job done without becoming involved in a dangerous firefight. Instead, he'll use his jab to keep the 40-year-old Cuban southpaw at midrange, where the Bronze Bomber's devastating punches will bludgeon him into another inside-the-distance defeat.
---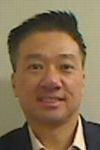 Steve Kim
ESPN.com
Wilder by KO
I'm actually very intrigued by this rematch, probably more than most. Ortiz seems to have shed some weight and looks lighter. But it's hard to outrun Father Time, and though Ortiz will press Wilder at times — just as he did in their first matchup — youth will be served, and eventually Wilder's power will become a factor again. Wilder by late KO.
---
Eric Raskin
Showtime Boxing
Wilder KO9
All along, I've been thinking the ever-improving Wilder would take care of business more quickly and easily than he did in their first fight. But as the rematch nears, the word is that Ortiz is in great shape and is prepared to try to outbox Wilder, which I think means he'll hang around just about as long as he did the first time before that Wilder power catches up with him.
---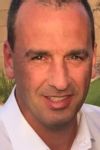 Charles Moynihan
ESPN bureau producer
Wilder by KO8
Wilder's boxing toolbox doesn't have nearly as many tools as those of his counterparts in the heavyweight division. But he does have the hammer, and it is elite. His right hand might be the most devastating punch in the history of the weight class. Ortiz will pressure Wilder early and win a couple of rounds — no more than three. Wilder + hammer = eighth-round KO.
---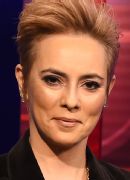 Claudia Trejos
Boxing analyst
Wilder by KO
Wilder and Ortiz gave us a great fight in which "King Kong" hurt the "Bronze Bomber" but lost the fight because he couldn't finish his foe in Round 7. Wilder has worked on his boxing skills, sharpening his tools, and Ortiz has put in hard work on stamina, strength and conditioning. Wilder is young, hungry and looking to hold on to his unblemished record. Ortiz is fighting a much stronger enemy: Father Time. Although Luis seems to be in his best shape ever, age will play a role.
---
Salvador Rodriguez
ESPNdeportes.com
Wilder by decision
Wilder will have a more difficult fight in the rematch with Ortiz than the first time they met back in March. But toward the end, Wilder will end up imposing his youth, power and strategy to take a decision win. Ortiz is in great shape, and that will allow him to finish the battle, but it will not be enough to score the upset.
---
Bernardo Pilatti
Boxing analyst
Wilder by KO
Luis Ortiz will be in better shape for the rematch, and Wilder has corrected his technical flaws. The two know each other and respect each other. This time around, they will risk less than in the first fight. Wilder, fighting from outside, will be looking to connect his power shots and catch Ortiz coming in. Ortiz will try to get in and out quickly using speedy combinations to attack inside. The best chance for Ortiz is to hurt Wilder early, but Wilder can finish the fight with a single blow, and that is exactly what's going to happen.
---
Jorge Eduardo Sánchez
ESPN Deportes boxing host
Wilder by KO
The technical skills of Ortiz make for a very good fight. Ortiz is extremely dangerous with his left hand and counter-punches very well. I see Wilder winning by KO earlier in the fight — but not before getting tagged by Ortiz.